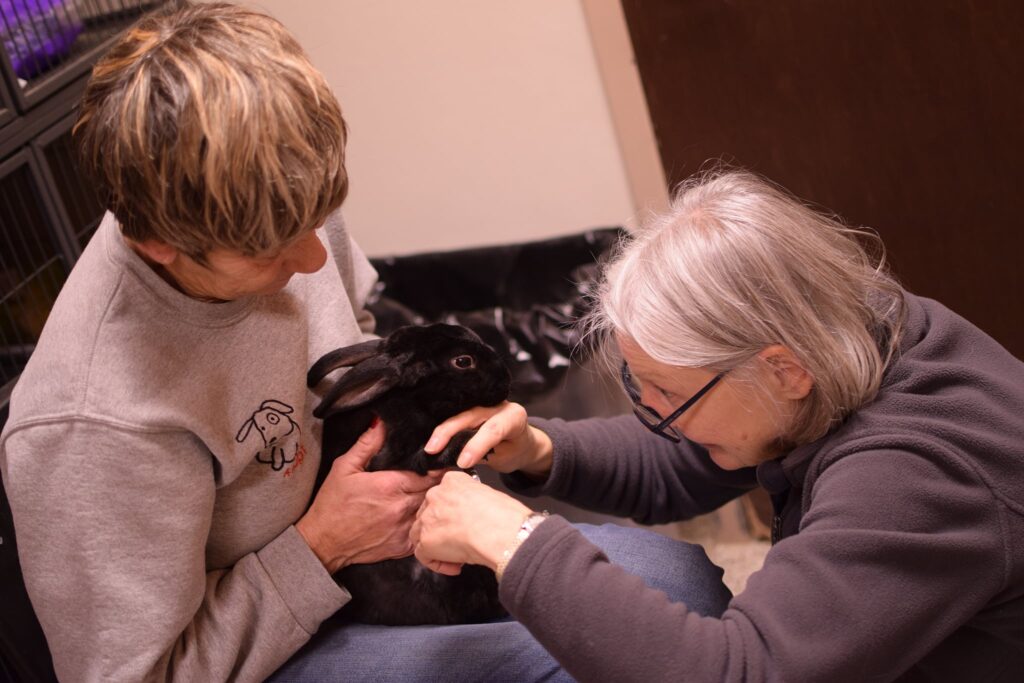 Additional Rabbit Care Resources
If you have further questions, please call our Wisconsin information hotline at 608-509-7442 or email us at info@wisconsinhrs.org. If no one answers, please leave a voicemail with your name and contact information. If you are experiencing an emergency, please reach out to your vet or an emergency vet clinic.
Another terrific resource is our national website, www.rabbit.org, which contains huge amounts of information on rabbit health and behavior that you are welcome to download. It also has additional contact numbers and email addresses, and a list of rabbit-knowledgeable vets across the country. Our local Petfinder website contains information and photos of rabbits available for adoption.
Finally, The House Rabbit Handbook, 5th edition, written by HRS founder Marinell Harriman, is filled with practical information on living with a house rabbit. It is available in our Bun Shoppe for $18!