WHERE
Pet Supplies Plus
18610 W Bluemound Rd, Brookfield, Wisconsin 53045
WHEN
Second Saturday of every month from 10:00 AM until 2:00 PM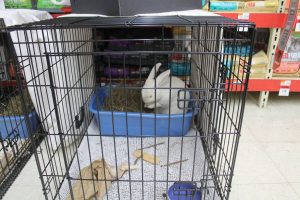 Wisconsin House Rabbit Society will be at Pet Supplies Plus in
Brookfield on the second Saturday of every month from 10am until 2pm.
Meet adoptable rabbits and learn how to care for them! If you have
questions this is the place to come for some answers! We will have
lots of handouts for the taking as well!
Also visit our website at www.wisconsinhrs.org for rabbit care info
and our rabbits available for adoption.